A LOOK BEHIND THE RESEARCH
There are many organizations, schools and individuals in Africa with a burden and passion for developing and empowering effective leaders across all aspects of African culture. The Africa Leadership Study asked over 8,000 African Christians to identify those individual lay leaders, pastors and organizations demonstrating a high level of positive impact. They were also asked to identify key components of mature, impactful leadership. The survey responses and the qualities and formation experiences of those identified can serve to guide us. This data can inform curriculum development, training materials, mentoring practices, networking and gaps so as to develop best practices. We can also identify those who have been most effective and can be empowered to do more through further support.
The continent of Africa encompasses a wide and multilayered diversity of cultures, languages, ethnicities, history and development. The ALS study was implemented in Kenya, Central Africa Republic and Angola, seeking to capture key information from one Anglophone, one Francophone and one Lusophone country. We identified some commonalities across all three countries. We also gained insight into some of the differences. In order to understand the implications of the data one has to have some context of the history and the forces that shaped the distinct culture and context of each of the three countries. As you click on each country below additional information is provided.
Over the course of the implementation of the Africa Leadership Study a variety of individuals with expertise in research, training, teaching, writing, publishing and leadership development contributed and collaborated. Together we designed and implemented the research tools, process and protocols. The review, analysis and interpretation of the data has excited and challenged us. A spirit of co-operation, mutual respect, humility, dedication and self-sacrifice has been a key component of the work. The collegiality and sense of purpose among the group has in itself been a powerful and informative statement of the level of excellence and capacity of leaders in Africa.
As you click on each name you will see a photo and information. In some cases a video interview is included.
Kirimi Barine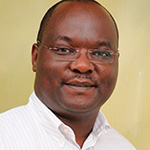 Author
Kirimi Barine is an Author, Trainer, Publisher and Consultant. He has served and continues to serve in various leadership capacities for organizations in Africa and around the world. He is the founding Director of Publishing Institute of Africa; a Nairobi based publishing, training and author development organization. He is an author and co-author of several books among them Transformational Corporate Leadership. Barine delights in training and facilitation of learning experiences as well as consulting on leadership, publishing and writing. Barine has a PhD / Doctorate in Business Management (Leadership & Governance) from the UCN Universidad Central de Nicaragua and SMC University, Switzerland.
Daniel Bourdanne
Researcher
Bio/Photo Coming
Michael Bowen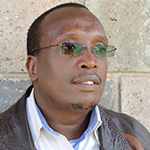 Researcher and Author
Prof. Michael Bowen is associate professor of Environmental Economics at Daystar University. He holds a Ph.D. in Environmental Economics and is currently the Director, Research, Publications, Consultancy and Postgraduate Bureau at Daystar University. He has presented several papers in international conferences and published them as journal articles or book chapters. Some of his publications include; synopsis of the status of Christian family in Kenya, significance of vision and mission in a Christian University, redeeming Christian marriage and family in Kenya among other publications.  He is a guest editor for a number of international journals and has supervised both masters and PhD theses. Prof. Bowen has taught at undergraduate, Masters and PhD level.
Paulo Bunga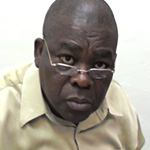 Researcher
José Paulo Bunga is married to Mrs. Esalita Joaquim Bunga and is the father of six children. He has a Diploma in Theology from STB- IEBA in Luanda, Angola. He has a Degree in Theology from HEFSIBA -Instituto Superior Christian in Angonia, Mozambique and in 2014 he received a Master's degree in Divinity at the College and Theological Seminary of the Reformed Faith – FATEFÉ, Cohen University- USA, in St. Paulo, Brazil. He is a professor at Evangelical Theological Institute Reformed Church Angola -ITIERA and Shepherd of the Light of the World Parish in Luanda.
Daniel Crickmore
Supporting Task Force Member
Bio/Photo Coming
Ed Elliott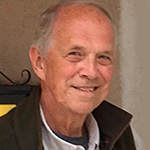 Executive Task Force Member
Edward Elliott, a retired communications-business owner, chaired the Africa Leadership Study. He is founder of Oasis International, publisher of the Africa Study Bible. Oasis is devoted to fostering a sustainable Pan-African publishing industry. Elliott was named Alumnus of the Year by the Moody Bible Institute and has served on many boards including Tyndale House Foundation, Moody Alumni Association, Oasis International, and National Religious Broadcasters.
Cami Grimwood
Supporting Task Force Member
Bio/Photo Coming
Jurgens Hendriks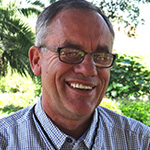 Researcher and Author
Pastor for ten years when called to teach Practical Theology at Stellenbosch University in 1985. He became a professor in Congregational Studies. Leading congregations through the apartheid transition period was the initial focus of his work and research. The post-1994 increase of post-graduate students from other African countries redirected his attention to congregational realities across Africa. His Studying Congregations in Africa (2004) was the first publication of NetACT, the Network for African Congregational Theology. Founded in 2000 he became the Network's first Executive Director. He still serves the 39-school network in 13 African countries as program coordinator.
Jon Hirst
Supporting Task Force Member
Bio/Photo Coming
Rob Huff
Supporting Task Force Member
Bio/Photo Coming
Evan Hunter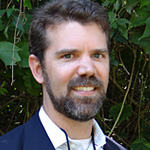 Researcher
Evan Hunter serves as Vice President with ScholarLeaders International, an organization that exists to encourage and enable Christian theological leaders from the Majority World for the global church. He holds a PhD from Trinity Evangelical Divinity School where his research focused on the contextual engagement of newly developed doctoral programs in evangelical seminaries in Africa, Asia, and Latin America. His work keeps him engaged with the development of Christian leaders through theological education. Evan lives near Chicago, IL with his wife and three sons.
Joanna Ilboudo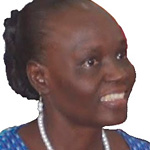 Researcher
Dr. Joanna Ilboudo is a founder and Senior Advisor for ACTS-Burkina Faso. She is also the Executive Secretary of PACWA, the women commission of AEA. She has written and published the following books: Pitié pour ma soeur, Au nom de la foi, Destinée via adversité, Et si toute ma vie était louange!, Parcours de Femmes.
Shelly Isaacs
Supporting Task Force Member
Bio/Photo Coming
John Jusu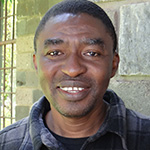 Researcher and Author
Missionary of the Association of Evangelicals in Africa, seconded to the Africa International University in Nairobi, Kenya. He is an ordained minister of the Church of the United Brethren in Christ – Sierra Leone and has a PhD. He is currently on an extended leave of absence from the university and is serving with the Overseas Council International as Africa Regional Director.  He works extensively on transformational curriculum issues in response to the context in which formal and nonformal education happens in Africa. His expertise is in understanding the epistemological frameworks of Africans striving to go into pastoral and teaching ministries of the Church in Africa, and how that understanding may influence educational practices. In light of this expertise, John serves as curriculum consultant for the More than a Mile Deep-Global, Supervising editor for the Africa Study Bible, Senior Researcher for the Africa Leadership Study and member of the Global Associates for Transformational Education. John is also involved in faculty development for many educational initiatives in Africa. John is married to Tity. They have three children.
Lisa LeRoux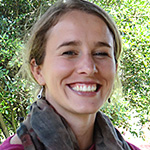 Researcher and Author
Dr. Elisabet le Roux is a Research Director at the Unit for Religion and Development Research (URDR), in the Faculty of Theology of Stellenbosch University in South Africa. She holds a Ph.D. in Sociology from Stellenbosch University, with a dissertation entitled The role of African Christian churches in dealing with sexual violence against women: the case of the DRC, Rwanda and Liberia. As a faith and development expert, she does research across the globe, focusing particularly on gender and gender-based violence.
Adelaide Manuel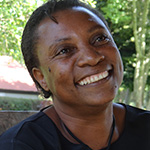 Researcher
Adelaide Tomas Manuel is a pastor and as an ALS researcher, she liked working with topics related to women's development. She teaches two subjects: Christian Education and Christology at Emmanuel Seminary – Dondi (SED). From 2007 to 2015, she was the Principal of SED. She got her Master's Degree in Practical Theology at Methodist University in Sao Paulo, Brazil. Her dissertation was on the topic of the Formation of Women Pastoral Leadership.
Kalemba Mwambazambi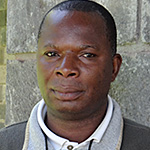 Researcher
Kalemba Mwambazambi bio coming.
David K. Ngaruiya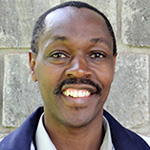 Researcher and Author
David K. Ngaruiya is associate professor at the International Leadership University in Nairobi, Kenya. He holds a PhD in Intercultural Studies from Trinity Evangelical Divinity School.  He is also the Deputy Vice Chancellor in Research, Extension and Development, as well as the Chair of the Africa Society of Evangelical Theology (2015-2016). He has published journal and book articles and served as coeditor and contributor to the book "Communities of Faith in Africa and African Diaspora."  His research interests include leadership, contextualization, the Church in Africa, and the use of digital resources in education.  He has supervised graduate research at various levels.
Weanzana Nupanga
Researcher and Author
Weanzana Nupanga is President of Bangui Evangelical School of Theology (BEST) in Central African Republic, and also teaches Biblical Hebrew and Old Testament (Exegesis and Theology). He received his PhD in Old Testament Studies from the University of Pretoria in South Africa. His area of interest is in the Book of Chronicles and the Second Temple Period. Among his publications are several commentaries on Old Testament Books in the Africa Bible Commentary (2006).
Bob Priest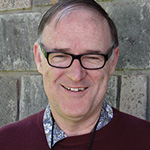 Executive Task Force Member, Researcher, Author
Bob Priest is G. W. Aldeen Professor of International Studies and Professor of Mission and Anthropology at Trinity Evangelical Divinity School, and holds the Ph.D. in anthropology from the University of California, Berkeley. He is former President of the American Society of Missiology (2013-2014). His research and writing have included a focus on race and ethnicity, sexuality, short-term missions, religious conversion, and witchcraft accusations. Among his publications is the book This Side of Heaven: Race, Ethnicity, and Christian Faith (OxfordUP) and the article "Missionary Positions: Christian, Modernist, Postmodernist" in Current Anthropology 42: 29-68.
Steve Rasmussen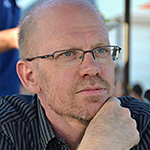 Researcher and Author
Steven Rasmussenis senior lecturer in Intercultural Studies at Africa International University in Nairobi, Kenya. Director of TEAM (Training East African Ministers). He received his PhD from Trinity International University in Intercultural Studies. He has taught and researched for 21 years in East Africa. Previous to his current position he served as principal of Lake Victoria Christian College in Mwanza, Tanzania. He has published a variety of journal articles and book chapters on Christian responses to witchcraft accusations, sickness, ethnicity, and short-term missions.
Bob Reekie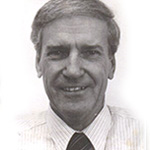 Executive Task Force Member
Robert B. Reekie, now retired, is co-founder of Media Associates International, Inc., and serves on its board. He has been involved in editorial and Christian publishing as well as management training and consultation for over 40 years with prior academic and business experience in South Africa and the USA.  He was born in South Africa; is a graduate of university and seminary and is an ordained clergyman.
Alberto Lucamba Salombongo
Researcher
Alberto Lucamba Salombongo is a pastor and lecturer at Undergraduate Program of Evangelical Theological Seminary at ISTEL in Lubango, Angola. He is also the Modular Theological Program Coordinator at ISTEL. He holds a post graduate diploma in Old Testament from the University of Stellenbosch and is a MTH Candidate at the University of Stellenbosch. He is married and has three children.
Yolanda Sandoua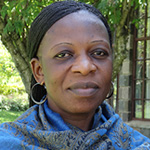 Researcher and Author
Assistant to the President of Bangui Evangelical School of Theology (BEST) and Communication Officer. She is currently a PhD Student in theology at BEST. She holds three masters degrees, including an MA in English (American Civilization), an MA in Theology and Mission, and an MTh in African Christianity from the Akrofi-Christaller Institute in Ghana.
Ian Shaw
Researcher
Bio/Photo Coming
Lynn Sidler
Supporting Task Force Member
Bio/Photo Coming
Truphosa Kwaka-Sumba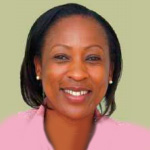 Author
Truphosa Kwaka-Sumba is the Principal of Nairobi Campus of St. Paul's University in Kenya. She holds a M.A. (Economics) from the University of Manchester (UK). She is guest editor and columnist with Leadership Today in Africa and lead team advisor for her-leadership.com. She is a non-executive board member of International Leadership Foundation – Kenya and public listed Longhorn Publishers Ltd. She is also a facilitator and speaker on leadership, with passion for women in leadership and leadership development in Africa.
Wanjiru Wangui-Gitau
Researcher and Author
Bio/Photo Coming
Mary Kleine Yehling
Author, Executive Task Force Member, Author
Bio/Photo Coming
The Africa Leadership Study owes much to the several institutions that supported the effort. Staff and students from each undertook the ALS research in addition to their full time jobs and course work. Much of the implementation of the initial 8,300 questionnaires was carried out by students. We trust they benefited from the training conferences held in each country to teach research methods and equip them for the task. ALS is most grateful for the support, the input, the prayers and the professionalism each institution and their administration gave to the project. We hope that what we have learned together can be used by each as they seek to fulfill their mission and goals.
Click on any of the organizations above for more information on each.