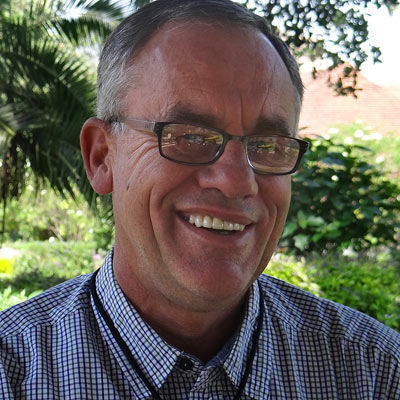 H. Jurgens Hendriks
H. Jurgens Hendriks had been a pastor for ten years when called to teach Practical Theology at Stellenbosch University in 1985. He became a professor in Congregational Studies. Leading congregations through the apartheid transition period was the initial focus of his work and research. The post-1994 increase of post-graduate students from other African countries redirected his attention to congregational realities across Africa. His Studying Congregations in Africa (2004) was the first publication of NetACT, the Network for African Congregational Theology. Founded in 2000 he became the Network's first Executive Director. He still serves the 39-school network in 13 African countries as program coordinator.
ALS Role
Jurgens Hendriks met regularly with and served on the senior leadership team, providing advice and input on every phase of research, analysis, and writing. He provided special leadership on the research that was focused on Angola. He wrote the chapter "Empowering Leadership — A New Dawn in African Christian Leadership" that appears in our book.
See Findings page for professional credentials and CV.